ProcessWire 3.0.42
New master core version
This week our new master version is 3.0.42. This one has a few small bug fixes, but some major code documentation improvements. In doing a lot of testing with the new API Explorer module this week, I found several areas in the core where I could expand and improve upon the existing docs. So when you look at our commit log over the last week, you'll see a lot of documentation-focused work in the core. Actually, you'll see a lot of that over the last year's worth of commits!
I really think we are headed towards being the best documented CMS project out there, and so this will continue to be a priority going forward. The dev branch also got an update this week, and will continue to get more over the next week. We've added a great PR from Marcus Herrmann that improves the accessibility of our bundled site profiles. While I've not bumped the version number just yet, you'll be seeing the dev branch move to version 3.0.43 by the end of next week, and we'll cover that in next week's blog post.
Pro Dev Tools released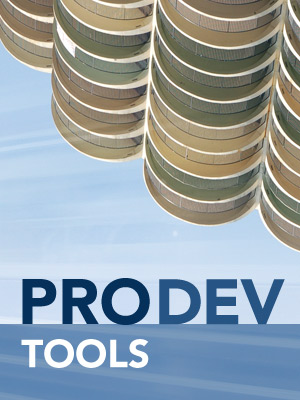 The other big news of this week is that ProDevTools is now released! ProDevTools includes ProfilerPro and API Explorer, and will include more as time goes on. You can get ProDevTools now from the ProcessWire store. Note that it requires ProcessWire 3.0.41 or newer.
Info and documentation pages
With the two ProDevTools modules having their version 1.0 code ready for beta release, a lot of focus went towards the documentation of these modules this week. As it turns out, API Explorer doesn't need much documentation at all, since it is itself a documentation module. But on the flip side, ProfilerPro needed a lot of documentation. Below are links to the new information and documentation pages for both modules.
Beta coupon
ProDevTools is initially being released as a beta version, similar to what we've done with the release of all the other Pro modules. I've added a coupon code BETATEST that reduces the price by $40 (more than 30%). Though of course there's no requirement that you beta test. If you just want to take advantage of the coupon, that's fine too. We just ask that you use extra caution and test things a little more than usual before using beta modules in a production environment. The other thing is that today is Black Friday. Since the release of ProDevTools happens to occur on Black Friday, having a good coupon seemed appropriate!
Looking towards 2017
As we near the end of the year, I've been starting to think more and more about our roadmap for 2017. There's a lot to cover (and we'll do that in the new year), but one area that needs focus in 2017 is on the look of ProcessWire… the appearances, the first impressions, etc. Specifically, our site profiles (including the one powering this website), and our admin profile. We've got the best community, API and product out there (in my humble opinion). I think that by giving more attention towards the look and feel of our profiles in 2017, we can really increase our reach.
Site profiles
It seems that one of the biggest obstacles for newcomers to ProcessWire is the fact that there aren't a lot of ready-to-go profiles. What profiles there are (including the bundled ones) are really more about being good learning examples than they are good websites. They are great for us, but perhaps confusing to newcomers. I think that all would benefit if we offered a little (or a lot) more on the site profile side, especially when it comes to the profiles bundled with ProcessWire itself. So I'd like to put more emphasis on this in 2017, and have ProcessWire come with site profiles that go further than just being good examples, and are actually beautiful and functional websites in their own right – profiles that inspire you to want to learn how they are built. I look forward to collaborating on this with you in the coming year.
I'd like one of our site profiles to be the one that powers this website. Many of you know last year we already had a lot of great work done on the design of this site and logo. In 2017 I'd like to take that outstanding work and develop it into this site, as well as make a simpler version of it that is available as a site profile for others to use and learn from.
Admin profile
2017 is also the year when I think it's time for us to focus on the admin side and make something that has broader appeal. We don't ever want to hear that someone decided not to continue looking into ProcessWire because they didn't like the way the admin looked. Yet I hear that over and over, and always have to roll by eyes because it seems kind of shallow to judge that way. After all, people that use our admin for real work tend to appreciate its no-nonsense approach. Yet the reality is that first impressions matter and we can do better in ensuring they are always positive, while still sticking to our minimalist roots.
In my mind, a good balance would be the look and feel of the Reno theme with the layout and functionality of the default theme. But I know a lot of people really like the sidebar layout of the Reno theme too–it also suits sites with a lot of top-level navigation particularly well. So I'm looking to approach our admin as a single theme that supports both types of layouts, and perhaps more.
There's also a lot more we can do to make our admin environment more theme-able. Users of FormBuilder know that ProcessWire's Inputfield forms can be themed with CSS frameworks like Uikit, Foundation and Bootstrap, and I'd like to migrate these capabilities we have in FormBuilder into the core as well, just to open the doors to see what else is possible. I think that this will also help a lot in enabling us to collaborate on the admin theme(s). I'm excited about the possibilities for our admin environment in 2017.
Hope that you all have a great weekend and thanks for reading! As always, be sure to visit the ProcessWire Weekly tomorrow for the latest issue.
Comments
18 November 2016 2
Covers updates in our master version 3.0.41, plus a look at the new the API Explorer module. More
2 December 2016 2
In this post we cover ProcessWire 3.0.43 (dev) which includes a lot of updates and a newly upgraded $page->url() method. Also a bit on the FileCompiler and revisiting last week's ProcessWire Weekly recipe. More