ProcessWire 3.0.18
Version 3.0.18 continues from last week, making major upgrades to our images field. This week we got into some of the finer details, and we've got plenty for you to look at here, as well as a screencast (at the end) to demonstrate it all.
More image field upgrades
You can now use a slider (in the field header) to adjust the size of the thumbnails. You can adjust it to show anything from tiny thumbnails to a larger size that probably doesn't even qualify as a thumbnail any longer! Whatever size you choose is remembered for future requests.

A new proportional grid mode has been added, showing a grid of photos without all of them being square. This is more convenient for comparison and seeing the full context of the images, though not are pretty to look at, or quite as simple when it comes to sorting. It's nice to have the option of both.

A new list mode has been added, which is similar to the list mode in the previous InputfieldImage. The list mode can also be thought of as an "edit all" mode.

You can toggle between any of the modes instantly by clicking dedicated button/icons in the field header. Your mode setting is remembered for future requests.

You can now rename image file names by clicking the file name and entering the new name you want to use (though we may limit this feature to advanced mode).
What else?
The current feature set will be the full scope of the images field before the master release of ProcessWire 3.0. But there have also been an overwhelming number of different feature requests so we'll no doubt be looking closer at some of these on the next round of updates.
Because we've added so much here in these last few weeks, we're going to focus on making sure everything we already have is solid and running smoothly before we add too much more to the images field. But we'd definitely like to explore some more things like custom crop features, more custom meta data fields and image editing tools when we get into ProcessWire 3.1. Thank you for all the interest in the images field!
Screenshots
Regular gride mode. Note the addition of a slider (for thumbnail size) and links for grid mode, proportional grid mode, and list mode in the header.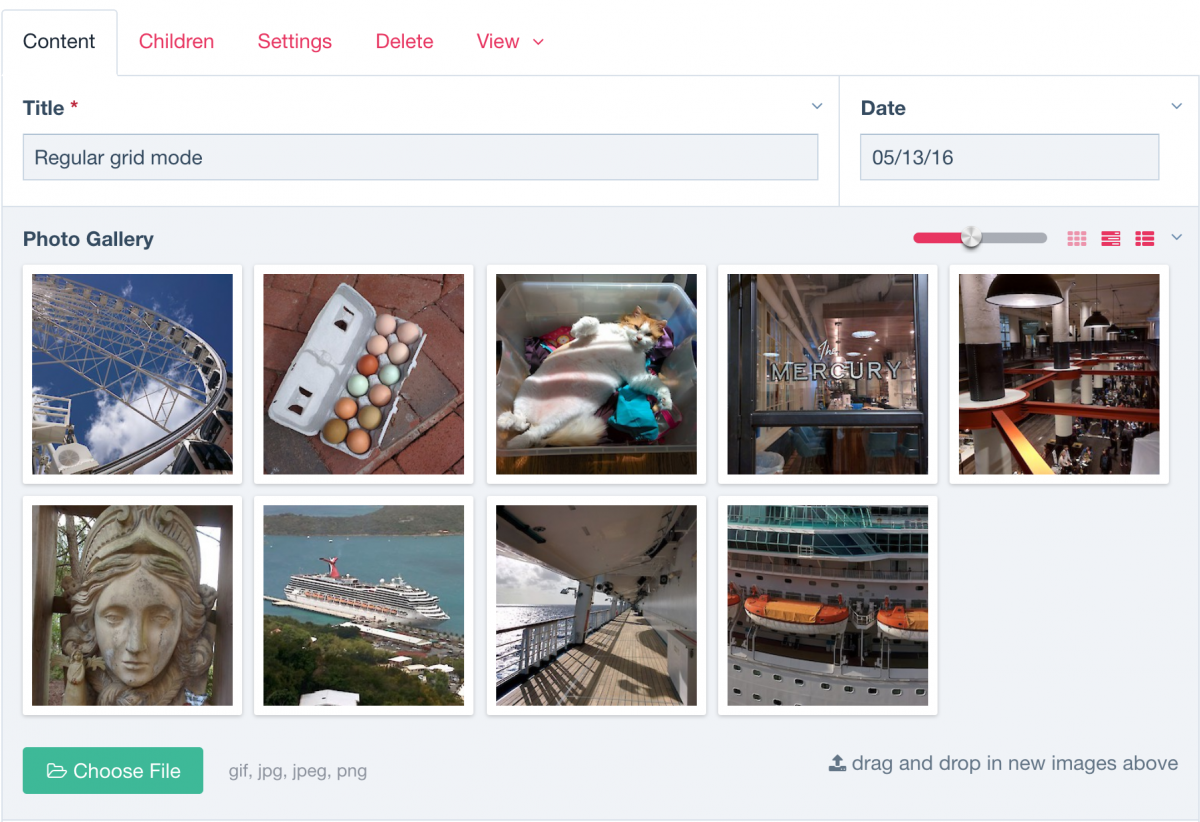 Here's what proportional grid mode looks like: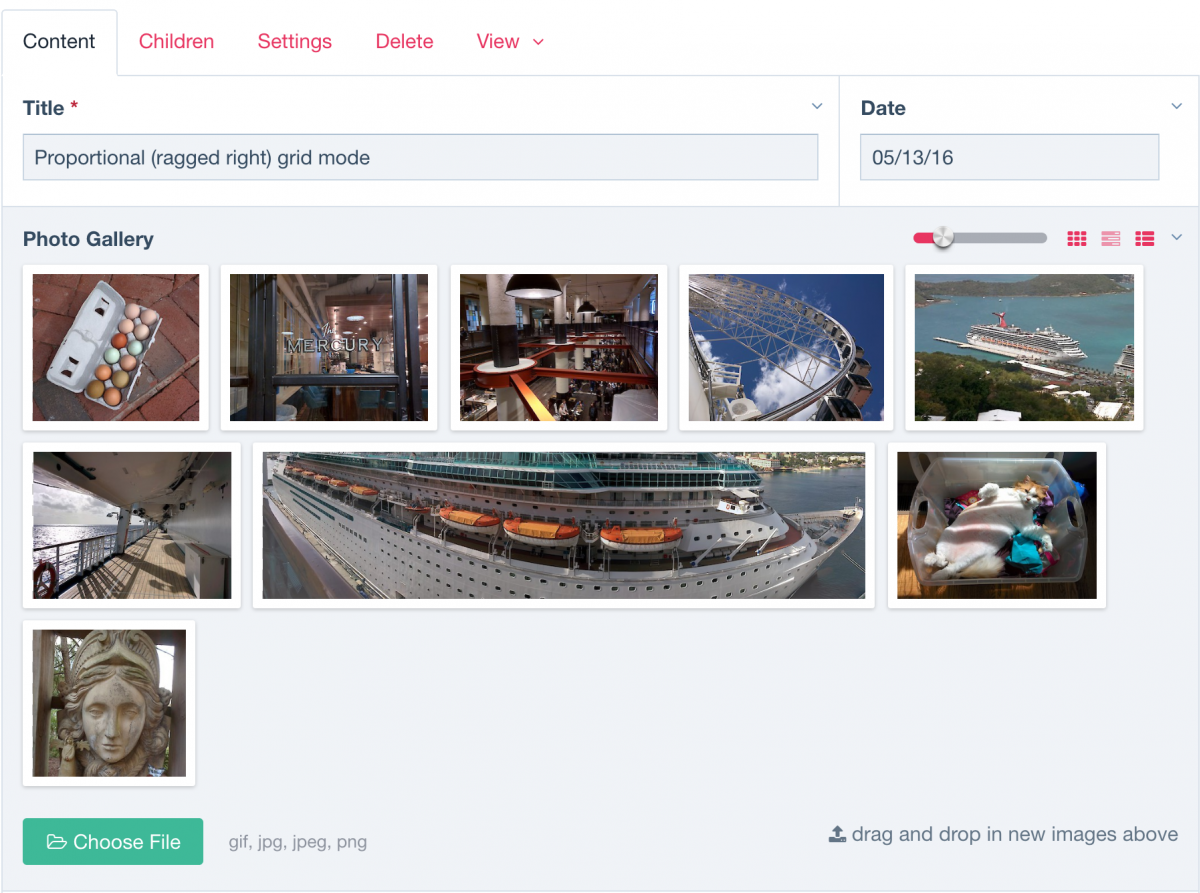 List mode lets you edit all images at the same time: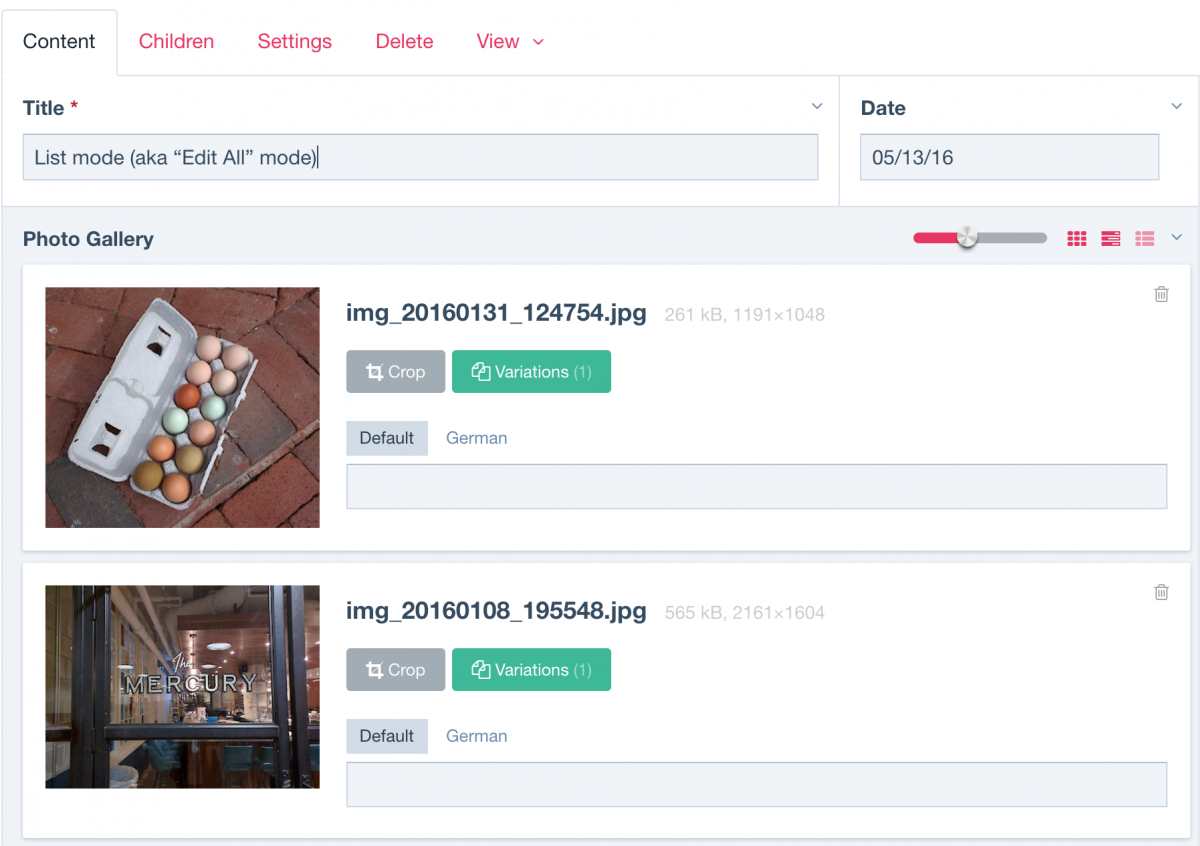 Screencast
This screencast (no sound) demonstrates the new images field, including features added this week, as well as features added last week.
Comments
6 May 2016 11
ProcessWire's images field has been re-designed and redeveloped with a lot of great new features we think you'll love! This post covers it in detail. There's also a screencast at the end that shows you the new images field in action.  More
20 May 2016 4
This week we have something different and wonderful, thanks to our friends at Avoine! More