ProcessWire 2.6.6
This week (actually, the last few weeks) we've updated ListerPro to support inline ajax editing for any page and just about any Fieldtype. After using it here this week, I have to be honest and say I think this is a pretty revolutionary new way to edit pages in ProcessWire.
This was not my idea (I always thought it would be near impossible to implement), so thanks to the people that have been requesting this feature! Not only was it possible to implement, but it's been taken a lot farther than you might think. You can do things like ajax uploads, autocomplete, and more, for example. All while having all of the existing Lister and ListerPro features at your disposal.
The ProcessWire core required several updates in order to support this, so the latest dev version is now 2.6.6 and this version is required by the latest ListerPro. Specifically, most of the core Inputfields were updated to support dynamic ajax insertion and save. The usefulness of this may go well beyond ListerPro in the future.
I'll be wrapping it up and posting to the ListerPro board later this evening (edit: now posted in the ListerPro support board). Actually, I left myself no time for writing a proper post about it. So here are a few screenshots below that help to describe what it does.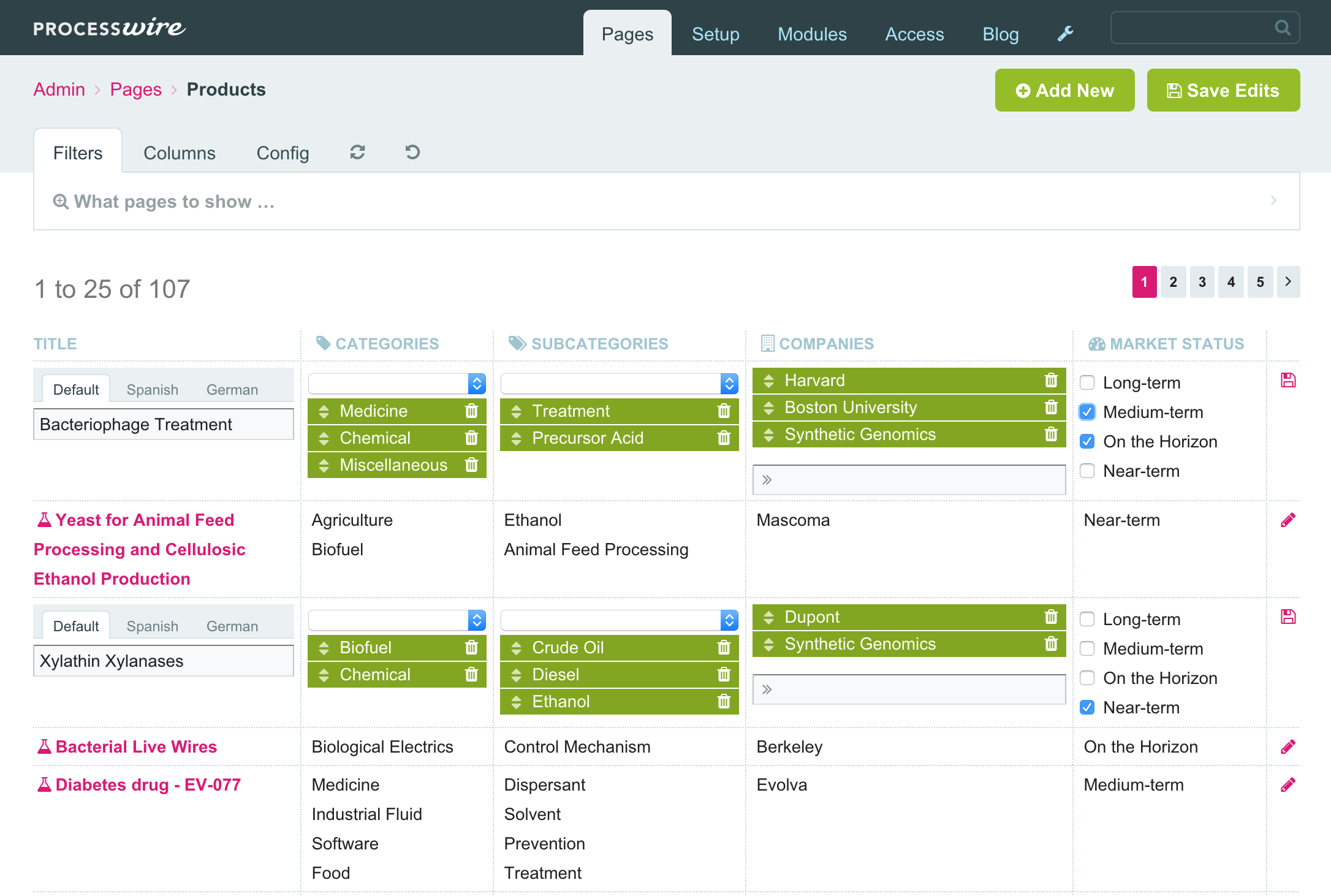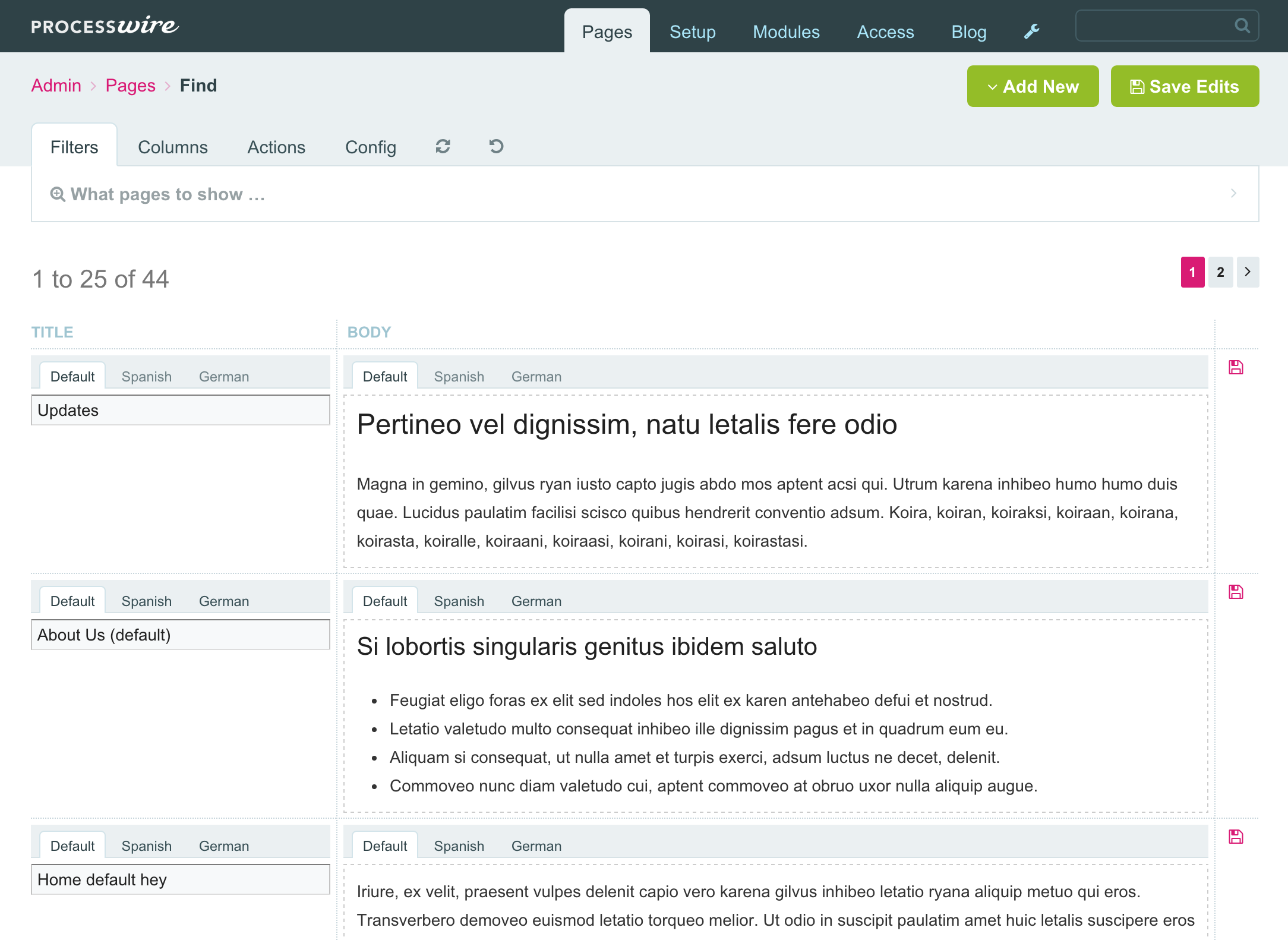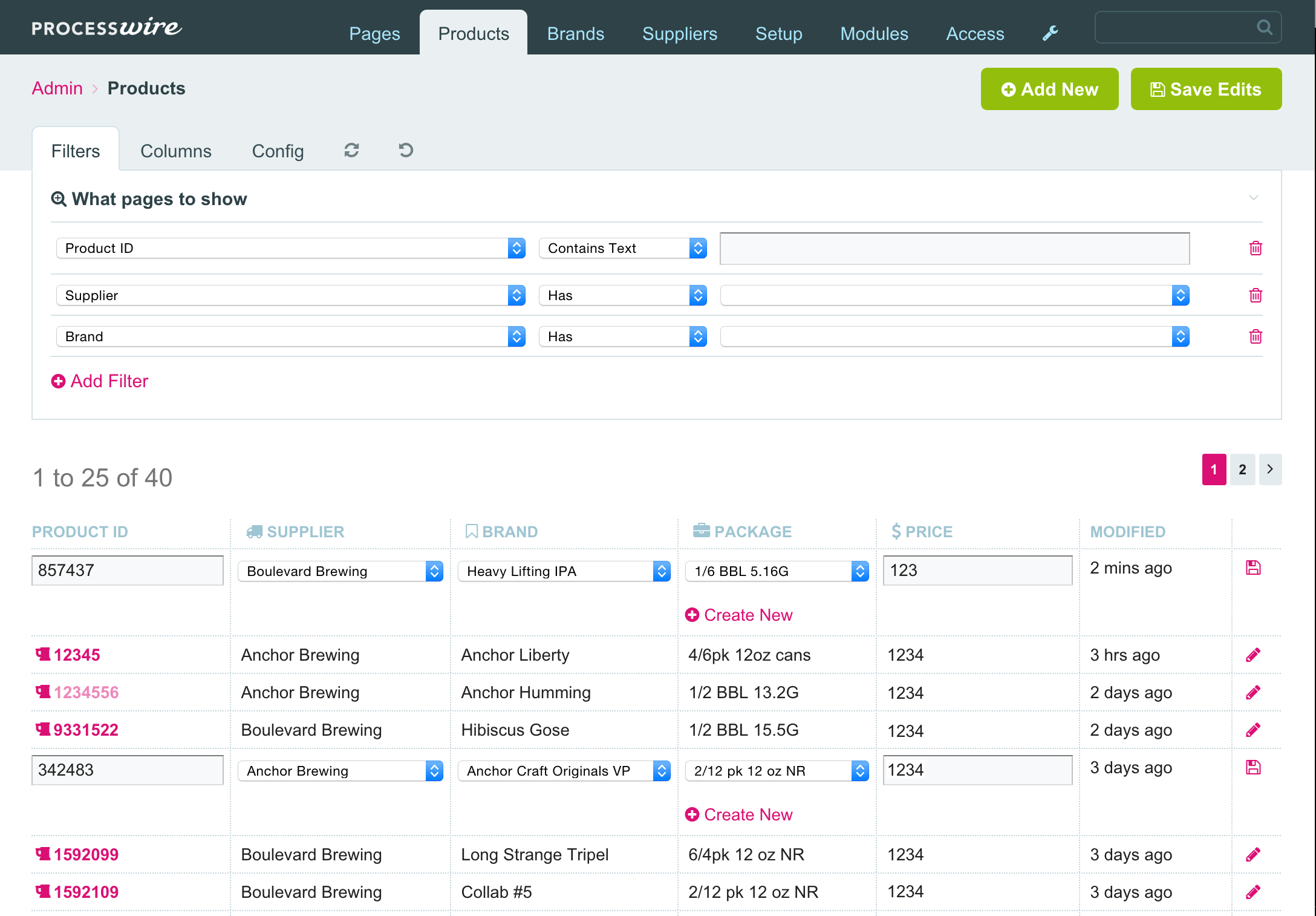 Comments
19 June 2015 2
Now you can get extra action(s) in the Page List and Lister. Plus a new inline copy/clone feature, new restore from trash feature, the ability to specify page list label formats, and more. More
3 July 2015 6
This week we introduced new standardized include/hook files that make a lot of tasks easier, less ambiguous and more efficient when developing sites and applications in ProcessWire. We also released yet another new version of ListerPro that take editable columns even further. In addition, ProcessWire 2.6.7 includes updates from numerous GitHub reports and PRs. More