The Hanna Code editor now supports a lot more Ace Editor features that you may find helps a lot when working with Hanna Codes.
​Live changes to the editor theme.
Addition of VIM and emacs key bindings.
Live changes to editor height.
Pair Behavior: Ability to turn on/off auto-pairing of special characters, like quotation marks, parenthesis or brackets.
Wrap Behavior: Abilty to turn on/off wrapping the selection with characters such as brackets when such a character is typed in.
All of these settings can be specified in the Hanna Code module configuration (to set defaults) or set live from the new Options fieldset that appears above the code editor (it is closed by default, so click to open it).
To take advantage of these new features, grab the latest version of Hanna Code. Though please note that this latest version only supports ProcessWire 2.4.0 and newer.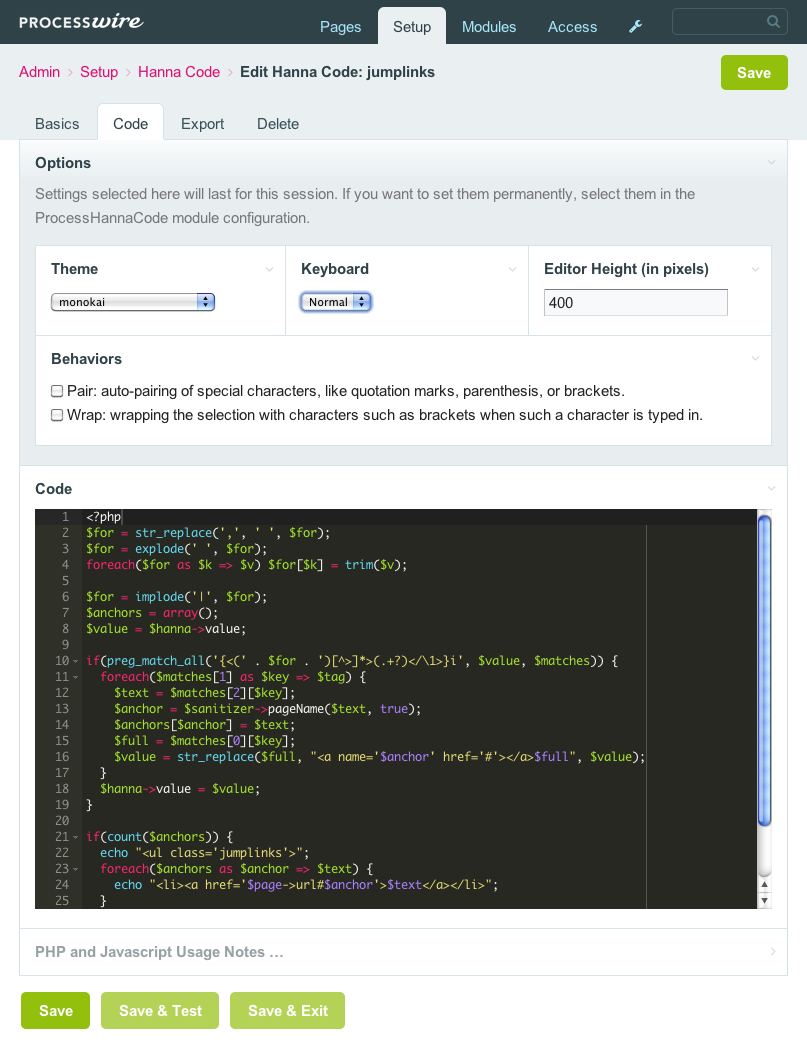 22 August 2014 1
New database backup capability in the core, a new database backup module, and smarter Process modules. More
27 August 2014 1
The ProcessWire installer now lets you choose a site profile. New site profile exporter is far better than the previous. Support for append/prepend files on a per-template basis More